Welcome to my little corner of the internet! I am SO excited you are here and cannot wait to serve and share with you. In case you're new here and wondering who the heck I am, let me tell you a little about myself.
Two years ago I was living in South Carolina working as a Registered Nurse (doing the nurses equivalent of a 9-5 job, three 12 hour shifts), dreaming of starting a profitable blog, with NO clue where to start when it came to online business, blogging, and actually making money online. All I knew was that working 12 hour overnight shifts was draining and soul sucking, and I needed to find another solution to have the freedom to travel, make my own schedule, and own my time.
Phase 1…the blog…
I decided the way to have the freedom I wanted was to start a blog and grow my social media following. This led me to create A Ballad of Bright. Today, my focus on A Ballad of Bright has shifted quite a bit. Over the past few years, I've learned what it takes to run a business online, get your content seen by thousands, grow your social media following and the exact steps to transition your blog from a hobby into a profitable business that you can run from anywhere in the world.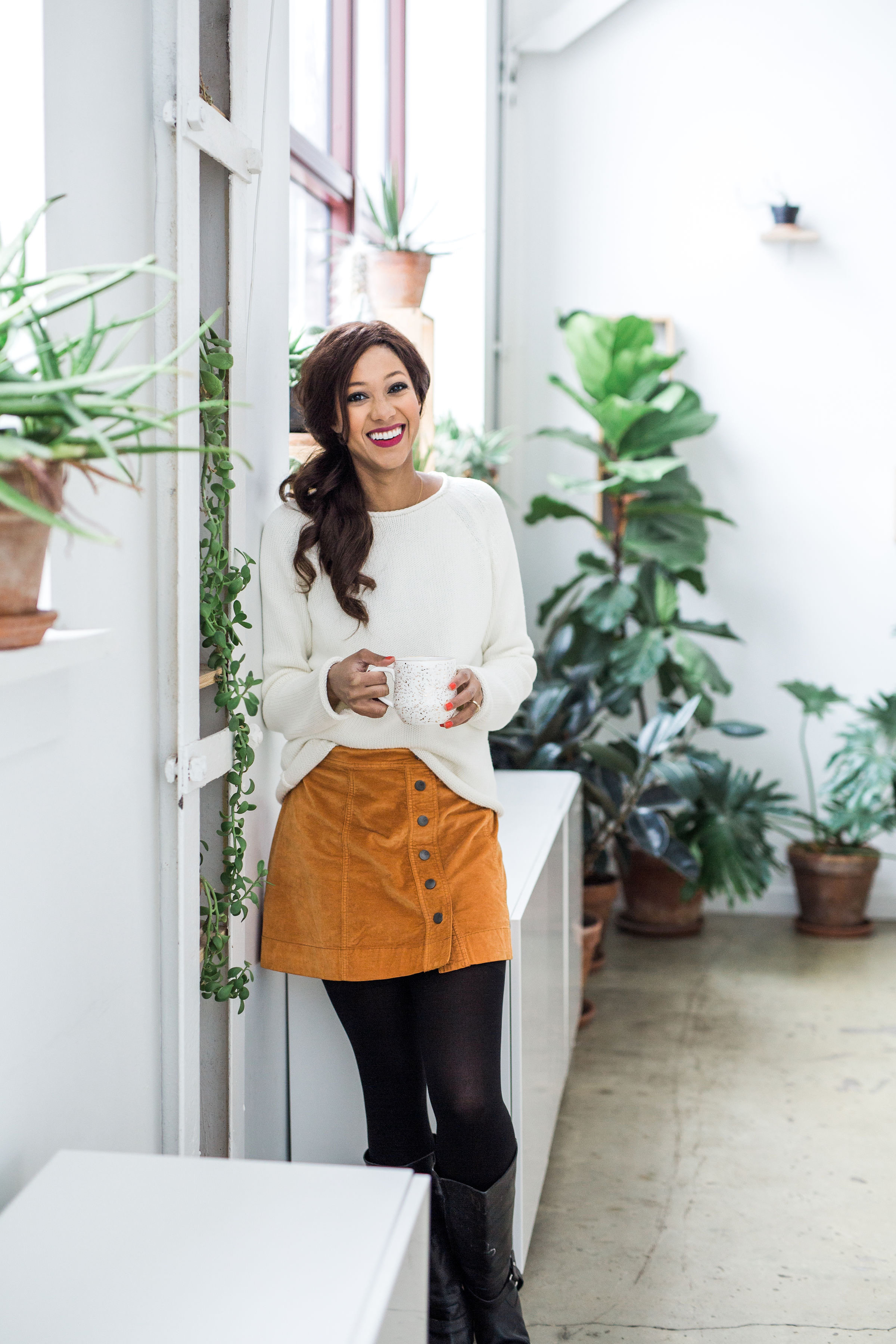 I teach soulful, heart-centered girl boss millennial bloggers, solopreneurs, coaches and aspiring digital nomads how to grow their Instagram followings, curate feeds that attract the right people, monetize their Instagram accounts and transition their hobby blog into a profitable online business. I teach through my blog posts, coaching sessions (Instagram, Online Biz, and Keto inspired weight loss) and online courses.
Interested in working together? Have Instagram questions?! Get in touch with me here! camille@aballadofbright.com
If you…
Are new to the online world and want to grow your online presence (but have no idea where to even start)…

Want to turn your blog into a profitable online business (and work from anywhere!)

Are tired of spending hours on Instagram, Pinterest, Blogging and seeing no return for your time

Want to grow your business with online strategies and grow your following

Can't seem to figure out how to stand out in a saturated Instagram world

Can't decide on a niche to pursue

Want to start working with clients to sell your services and can't figure out where to find them online
Do you dream about having the freedom to spend time with your family, travel more, embrace what you're passionate about and still have financial security?
…but feel discouraged by your current job, lack of tech skills, and general overwhelm?
Get started NOW and grab my Instagram Cheatsheet! It's a perfect first step if you're overwhelmed with Instagram and need to understand the basics (so that you can grow your following to the thousands, obvs).
Ready to go all in?
My signature course, Ignite Your Instagram, teaches sought-after Instagram strategies, hacks and growth tips to explode your following and income on the most popular social media platform. Plus, learn how to automate your account so you can make money on autopilot (even while you sleep or travel)! You don't need thousands of followers to make money on Instagram, you can make money TODAY! I'll show you how.
What You Can Expect from the Ignite Your Instagram Course:
Join the party on Insta 🎉